Now featuring the winner of 2nd prize for my "Four Elements" summer contest

I love her bold, wood-cut-like designs that seem to be able to reduce a character and situation to its pure essentials while still feasting the eye on incredibly vivid textures and ornamentation. She truly has a style that is uniquely her own AND she is the creator of an amazing original world populated by wonderful and intriguing characters that you can meet in her gallery.

For about a month now I've had a new lizard. We did not want to keep another leopard gecko after 2 Spots died last winter, so our new companion is a very beautiful little bearded dragon named Mo'o (which is Hawaiian for lizard or dragon). We don't know if Mo'o is a boy or a girl yet, but he's very happy hunting crickets and very tame. He loves being misted down with water and then just hang out in the palm of my hand where it's warm.
Meet Mo'o!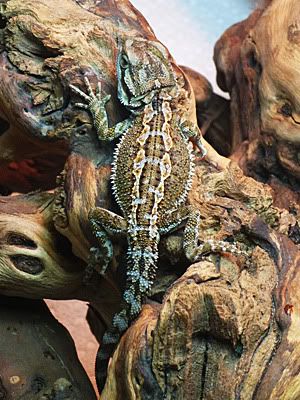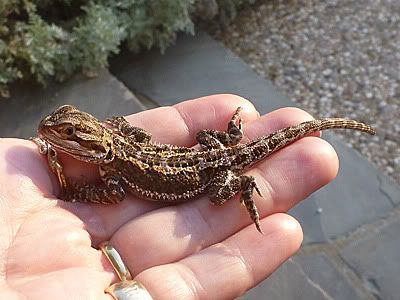 * If you ask me to make artwork available as a print, please check if it uses copyrighted material. DA will not take print submissions that are based on such materials. This means, no prints of drawings based on movies or TV shows like the Harry Potter Movies, Brokeback Mountain, CSI etc. If you want a drawing as a print please note me instead.
If you want to know more about my art:

did a great interview with me.
[link]