While I am happy to remember her as a calm, beautiful and curious little gecko, I am sad to say that on the night of the 21st of December, Two Spots, our lovely leopard gecko passed from renal failure due to old age.
She came to us as a gift in the spring of 2003, bright orange with two big chocolate spots on her back and hungry for pinhead crickets. Over the years she got used to us and to many of our friends. She would happily climb over and onto people's hands. And from there there was no stopping her crawling up sleeves and investigating to her heart's content.
We'll miss you, little one!
2003 - Hunting Crickets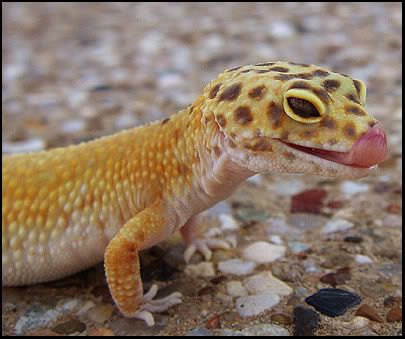 2010 - Her Last Summer

* If you ask me to make artwork available as a print, please check if it uses copyrighted material. DA will not take print submissions that are based on such materials. This means, no prints of drawings based on movies or TV shows like the Harry Potter Movies, Brokeback Mountain, CSI etc. If you want a drawing as a print please note me instead.
Commission status: open
If you want to know more about my art:

did a great interview with me.
[link]